The North County Group is filling 4 vacancies on its Executive Committee this fall. The Group ExCom has overall responsibility to assure that the activities and services provided for the members are consistent with the bylaws, rules, and procedures of the Chapter and National Sierra Club.
We're happy to announce the candidates running in this year's election. Read more about who they are and what they stand for below!
New this year: for the first time, we're giving members the option to vote electronically! More information to come shortly.
---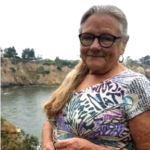 Pam Heatherington – I was raised in San Diego when Mission Bay looked more like Morro Bay. After graduating with a degree in philosophy from California Polytechnic University, San Luis Obispo CA. I put my degree to work in connecting the health of the environment to the health of people. My career in medical administration spanned 25 years.
Throughout my life I have volunteered time and commitment to various environmental and health related organizations. Having served on the San Luis Obispo County Health Commission for over a decade I received recognition from the County Board of Supervisors for my environmental and health related efforts. Through my service on the Commission I served on the SLO County Domestic Violence Task Force and the Commission's Pesticide Use Task Force.
My husband John and I are 30-year members of the Sierra Club. My volunteer energy was directed towards chairing the Santa Lucia Chapter Conservation Committee and as a member of the National Toxics Committee. In addition, I served as treasurer for the San Luis Bay Chapter of the Surfrider Foundation, as a commissioner on the Atascadero Planning Commission, a founding partner of the Marine Interest Group out of Morro Bay CA, and as a founding member of the Organization for Regional Coastal Activist (ORCA) among other activities.
For the past year I have served on the Executive Committee of the North County Group. The experience has left me wanting to do more to bring environmental awareness and passion for preserving our planet to the residents of north county by seeking another term.
---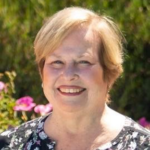 Linda Stanwood – I am running for the Executive Committee of the North County Sierra Club because in the years I have lived in north San Diego County, I have seen a lot of threats to the things I love about the area. I am concerned about development that does not put a premium on preserving the hiking trails, the agriculture and the open space that makes this area unique. I am concerned that our city and county governments are not acting with sufficient speed and determination to combat the growing threat of climate change. And I am concerned about the increasing risks of fire and drought that need to be addressed locally and immediately as we struggle with the challenges of climate change.
The Sierra Club has been a real force for change in North County, and I would like to support its efforts to get the Multiple Species Conservation Plan adopted. Because of my legal and volunteer background, I have a deep understanding of how financial and social organizations work, and I would like to put my skills to work in helping the Sierra Club reach its goals to increase quality, appropriate urban density, decrease urban sprawl, and support existing green projects such as SANDAG's forward looking Regional Transportation plan. I firmly believe that best solutions are local solutions, and that by improving our housing, transportation and environment here in North County, we are taking important steps toward solving difficult challenges facing California and our country.
---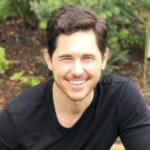 Tim Swift – Greetings fellow Sierrans!  I'm running for NCG ExCom because safeguarding our natural world and our most vulnerable populations is of the utmost importance & timeliness.  Growing up in northern New Mexico, I was fortunate to spend my formative years adventuring all over the "Land of Enchantment" & the four corner states.  Jacque Cousteau keenly recognized that we only protect what we know and love, and so I'm fully committed to helping Sierra Club preserve & expand the accessibility of our majestic open spaces to people of all ages, colors, backgrounds, and experience.
After high school I traded mountains for beaches and moved to California to earn a degree in Biochemistry at UC San Diego, after which I settled in to a career working for Phenomenex, a global technology leader that delivers analytical chemistry solutions to Life Science & Environmental laboratories.  For forty years I've acquired and developed a unique combination of skill sets, personality attributes, & experience that makes for effective activism.  In addition to my contributions to NCG Conservation Committee & Political Committee, for the past year I've been an active member of the Escondido Community Advisory Group for Environmental and Climate Action, where I've focused on land-use planning, development of urban forestry initiatives, and defining an approach to achieve social equity in our community's climate action plan. I would be THRILLED to continue this critically important work as an ExCom member, and effectively see this planning effort through to adopted policy.  Thanks for your consideration!
---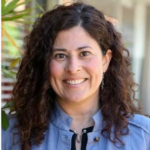 Olga Diaz – I am the daughter of immigrant parents who grew up farming land and tending cattle in Mexico.  Their personal commitment to environmental stewardship stems from the recognition that taking care of the land makes it possible to survive.  This instinctual environmentalism has influenced my awareness of the value of ecosystem and guided my efforts as a local elected leader in North San Diego for over a decade.  
As a lifelong Californian and three term Escondido City Councilwoman, I understand the needs of a diverse community and have championed environmental and social justice issues in North County.  I have been instrumental in building support for urban renewal projects such as the Escondido Creek Trail restoration. I have served on the Escondido Creek Watershed Alliance, the San Dieguito River Park Joint Powers Authority, and as an alternate on the California Coastal Commission.  
Thanks to representatives and members of the Sierra Club, the Escondido Climate Action Plan has been strengthened and is due for adoption before I finish my third term.  I would love nothing more than to invest my time supporting environmental policy improvements in North County after completing my third term on the Escondido City Council.