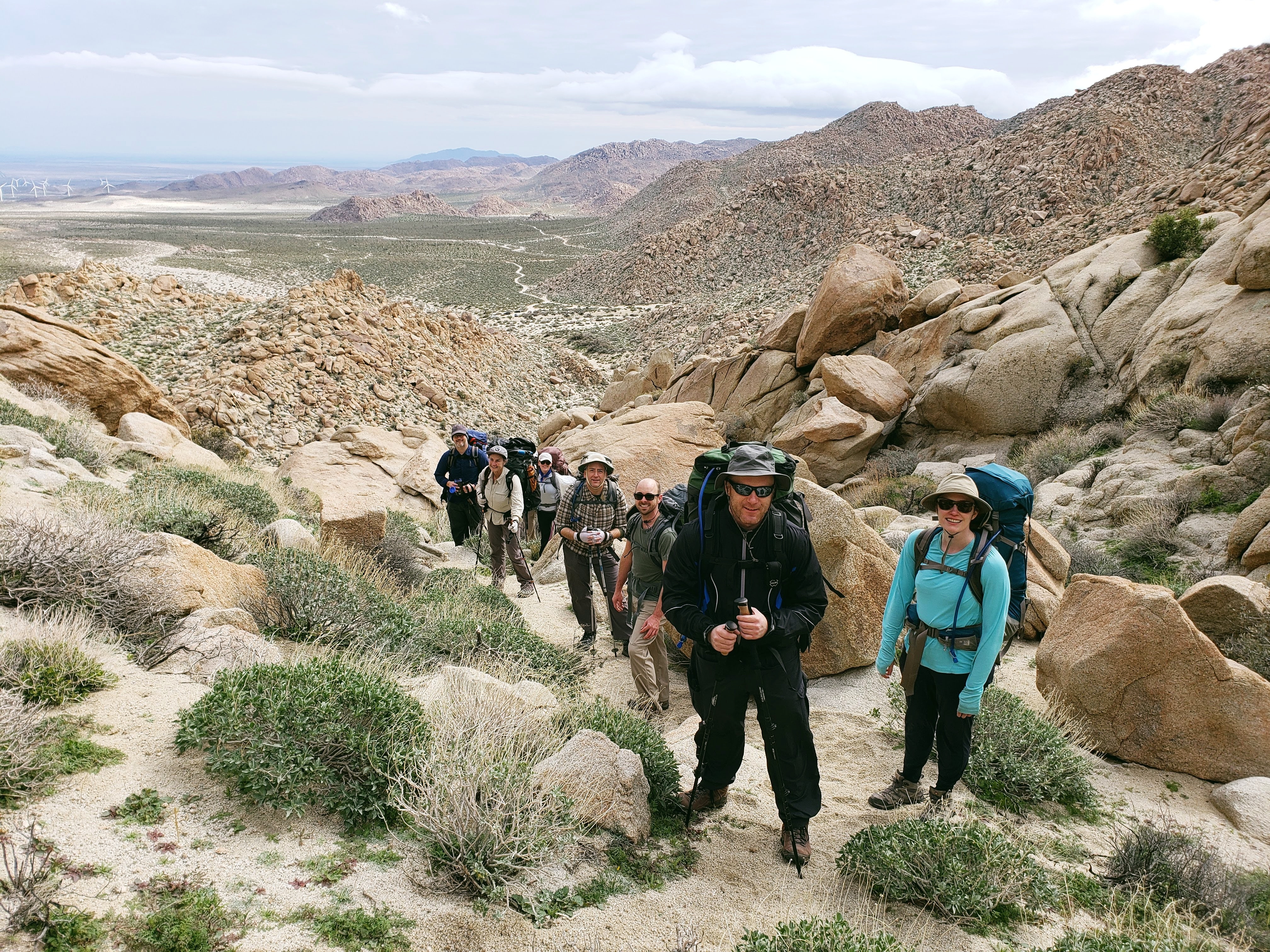 Backpackers, beginners, and WBC alumni—you're not going to want to miss this awesome opportunity!
Sunday, April 28 we will be holding a free backpacking clinic at Kit Cason Park in Escondido. Meet with experienced backpackers and jumpstart your backpacking journey! WBC alumni, this is the next step to move beyond the Wilderness Basics Course.
Backpackers' Clinic in the Park
Sunday, April 28th
10:00am – 1:00pm
Kit Carson Park (south of the the tennis courts)
3333 Bear Valley Parkway, Escondido (Google map)
Shakedown Table
Bring your full pack as if you were taking a 5-day Sierra Club trip, and have experienced backpackers review all of your gear. Maybe you're bringing too much gear or maybe you'll confirm what you should upgrade first.
This, Not That
Not into bringing all your gear but still need a few pointers on how to improve your kit? We'll have several examples that will help you do better on your next adventure.
Backcountry Meals
Get another look at meal planning, backpacking recipes and food strategies. Done with Mountain House? Have we got some ideas for you!
Bear Can 101
You aren't the only hungry creature in the mountains… Bear cans are a great way to keep the local fauna out of your food stash, so learn a few tricks on getting the most food into them and how to fit one onto your pack.