Volunteer with us at Iron Mountain!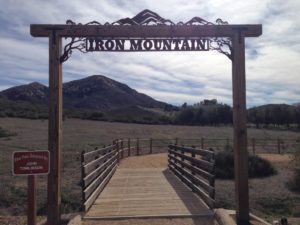 The North County Group recently joined the Poway Adopt-A-Trail program and is looking for volunteers to join us as we perform trail maintenance on Iron Mountain Trail.  To keep the trail clean and safe, we will remove overgrown brush, weeds, debris, and low-hanging branches, monitor the condition of fences and watch for problems with soil erosion. If you like getting your hands dirty and don't mind some hard work on a Saturday morning, come out and join us! We will meet on January 14th and 28th from 7:30AM-10:30AM in the parking lot at the Iron Mountain Trail located at Hwy 67 and Poway Rd.
Teens 15 and up are welcome, please advise us when registering as there is paperwork that needs to be signed by a parent or guardian prior to the event.
Bring work gloves, drinking water, sun protection and wear sturdy closed-toed shoes, such as athletic shoes or hiking boots. Tools and training will be provided. To register, please send an email with your name, phone number, and number of people participating to Alleen at alikitty@cox.net. Please specify the age of any teens.