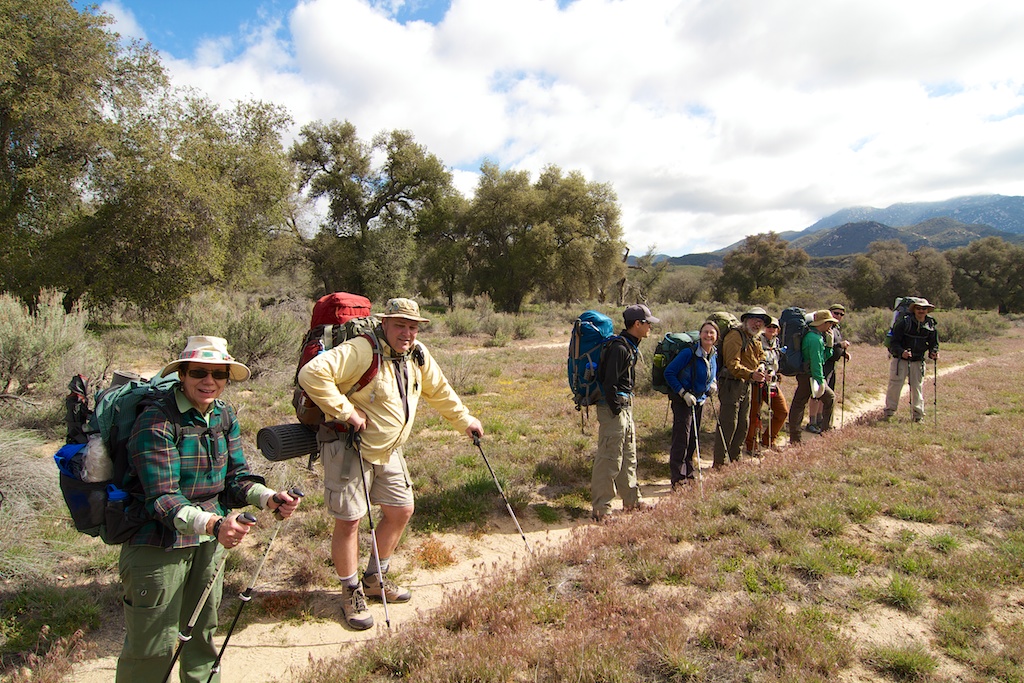 North County Chapter Outing Leader (COL) Training set for April 9 & 10, 2016
So, you love going backpacking but can't find enough trips? Do you want to go slower or faster or take more photos or take your dogs? It's time for you to step up to the plate and become a COL—Chapter Outing Leader. As a leader, you can set the pace and the place.
The North County Sierra Club Chapter will be hosting their Chapter Outing Leader training weekend on Saturday and Sunday, April 9 & 10, 2016. The training is run as a weekend backpack trip where we present the most common problems and scenarios that may happen on a typical Sierra Club backpack trip.
To attend this training, a few requirements must be met:
1. Be at least 18 years of age
2. Be a current Sierra Club member
3. Be a graduate of the Wilderness Basics Class (main chapter or North County)
4. Turn in an assignment prior to the class
To get the assignment or put your name on the list to receive more information about the COL training class, please contact Cheryl Knapp at Knappfield [at] cox.net or call 760.310.8819 and join our wonderful group of Sierra Club leaders.
Image courtesy of Allan Fein Photography