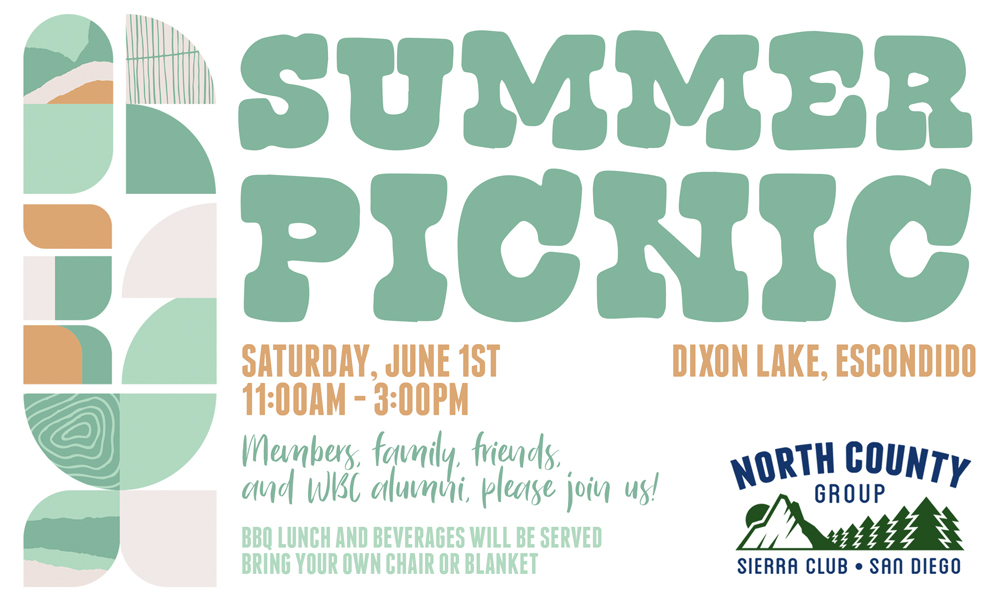 All North County Sierra Club members, family, friends, WBC alumni and the local community are invited to join us for an afternoon of food, fun and games!
It's time for the North County Group Summer Picnic!
Saturday, June 1st
11:00am – 3:00pm
Dixon Lake, Escondido (Google map)
We will be set up to the left of the Concessions Parking Lot down the hill. (Look for the Sierra Club signs)
Parking
The parking fee of $5.00 per car is charged at the gate. (Seniors 60 & above – park FREE)
Free Parking is also available in the dirt lot outside of the park, approximately 1/2 mile from the picnic site.
What To Bring
Don't worry about what to eat. We will be providing beverages and a BBQ lunch!
All you need to bring are chairs, sunscreen, and your appetite!
Please note that alcohol and glass containers are not allowed at the lake/day use areas.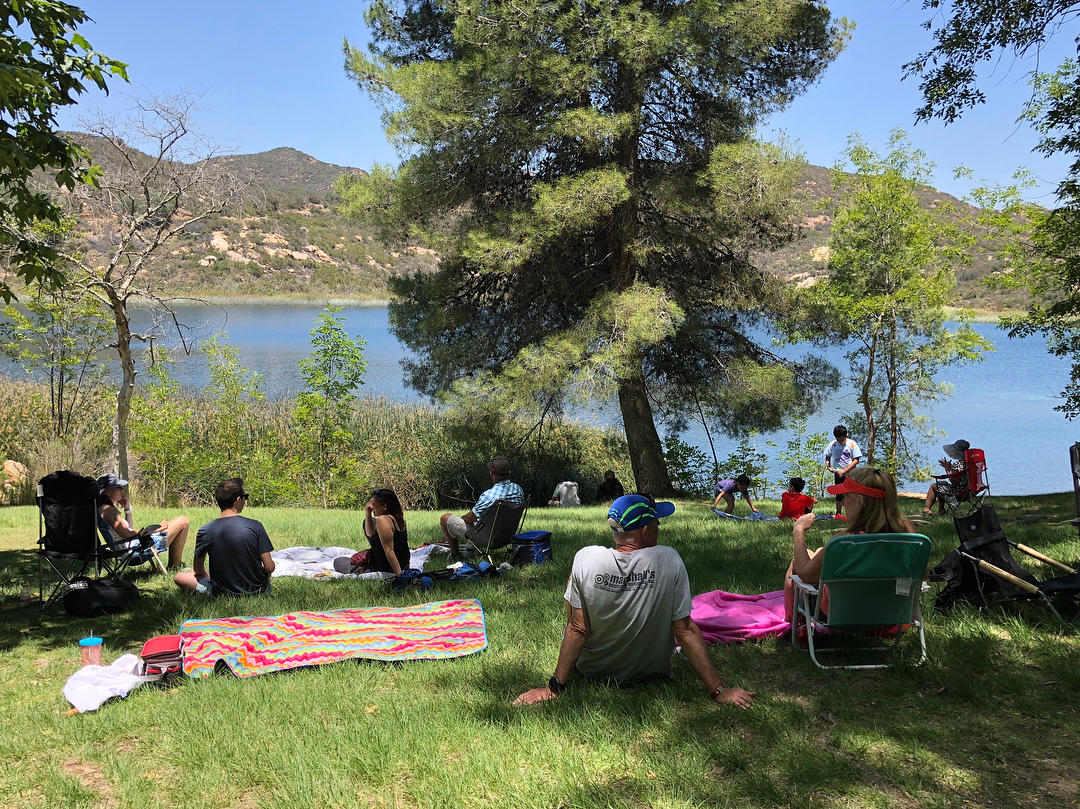 Day Hikes
You will find the pre-picnic hikes on the outings list during the week leading up to the picnic.
We hope to see you there!
Here's last year's summer picnic on Instagram >
Remember to tag us @sierraclubncg in your Instagram or Facebook photos and stories!