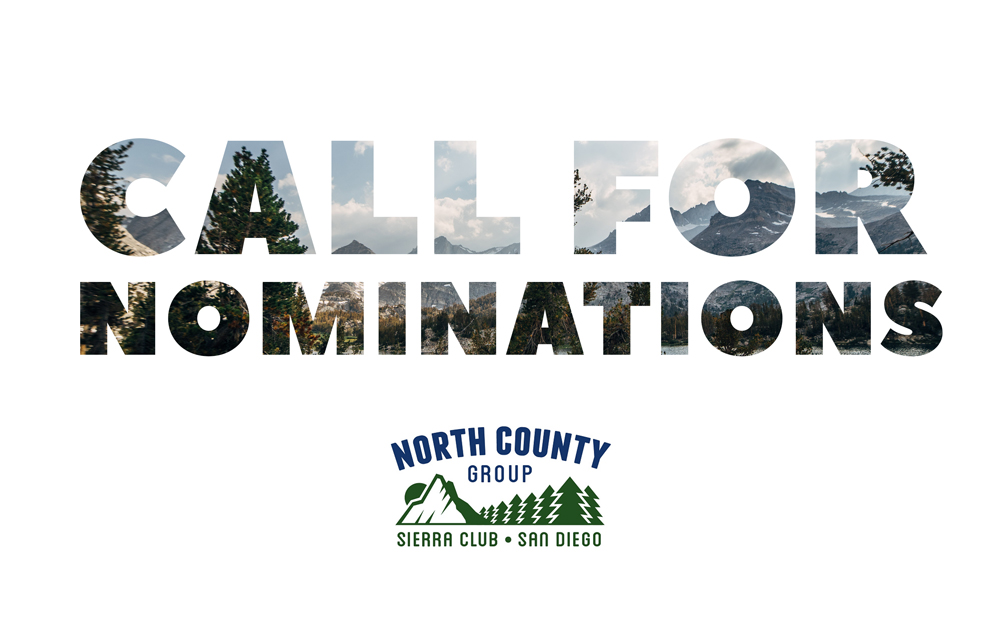 Nominations are now open for candidates for the North County Group Group Executive Committee.
The Sierra Club North County Group (NCG) will be holding elections this fall to fill four vacancies on its Executive Committee. The NCG Executive Committee has overall responsibility to assure that the activities and services provided for the members are consistent with the bylaws, rules, and policies of the Chapter and National Sierra Club. These activities may include outings, membership services, financial management, conservation and political programs.  The Executive Committee meets monthly and attendance is expected.
If you would like to submit a name for consideration by the Nominating Committee, or would like more information, contact Kelly Conrad at slpypup@gmail.com. Names must be submitted by August 1, 2018.