Join the North County Group at our Fall Meeting!
The North County Group Fall Meeting will be held on Tuesday, October 10, 2017 from 7Pm-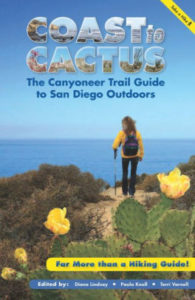 9Pm. 
Our first speaker is Diana Lindsay, founder and president of Sunbelt Publications, an independent publishing house that focuses on natural science, historical and cultural interests, and the San Diego region. She is also an award-winning author and photographer and has written numerous books about the Anza-Borrego region since the 1960s. She is a former president of the Anza-Borrego Foundation, where she served thirty years as a trustee. In March 2013, she was presented with The Medallion Award, California State Park's highest honor for superior achievement. She is currently a board member of the San Diego Natural History Museum and was one of the authors of Coast To Cactus: The Canyoneer Trail Guide To San Diego Outdoors.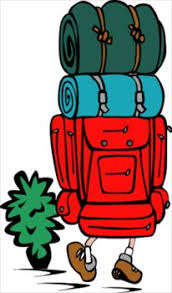 Our second speaker is Sierra Club Chapter Outings Leader Jim Curts, who will talk about the benefits of lightweight backpacking.
The meeting will be held in the Mitchell Room at Escondido City Hall, 201 N. Broadway, Escondido. Sierra Club Members and the public are welcome to attend and refreshments will be served.