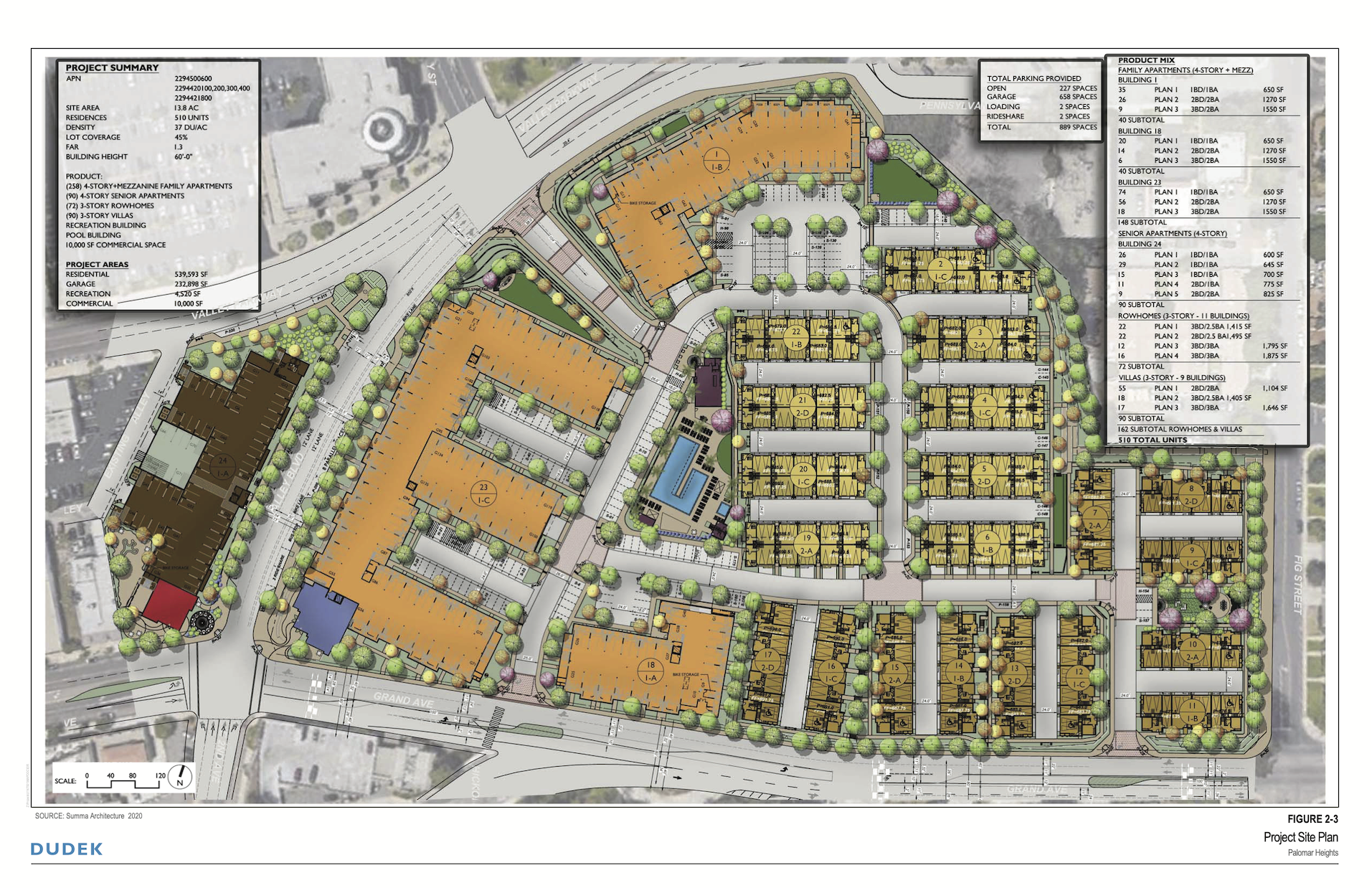 On October 21, the Escondido City Council will vote on the Palomar Heights proposal. NCG, along with a strong coalition of nearly 15 local organizations, has opposed this project for being significantly under-density and not including enough affordable housing.
On September 18, the coalition filed a request to deny the Palomar Heights proposal:
We strongly support transit-oriented development projects that create affordable housing, high- quality construction jobs and apprenticeship training opportunities in the community and the old hospital site is probably the best location in the entire city for a signature, quality, high-density project offering a range of housing options. Unfortunately, this is not what Integral is bringing to the community and we urge you to reject their proposal. Moreover:

Any development at this site should be high-density closer to the planned zoning with no fewer than 900-1,000 DU minimum density.
The fiscal impact of the project on Escondido taxpayers is estimated to be $300,000 per year, that should be recuperated through service Community Facilities District (CFD) fees or other offsets. Any development impact fee reduction constitutes a public subsidy that requires the payment of prevailing wages to construction workers under California Labor Code Section 1720(b)(4).
Any development in this location must include on site affordable housing, no less than 30%.
Any development here should integrate walkable/bikeable and transit use and Vehicle Miles Traveled (VMT) reduction measures into its project scope, traffic mitigation and urban design, to be consistent with Escondido's new Climate Action Plan and Senate Bill 743.

We urge you to deny Integral's project, conduct a true objective appraisal, and re-issue the Request for Proposals with clear climate, labor standards and affordable housing criteria and align with the points outlined above.
Click here to read the full letter (PDF)
Image courtesy of Dudek/City of Escondido, Final Environmental Impact Report