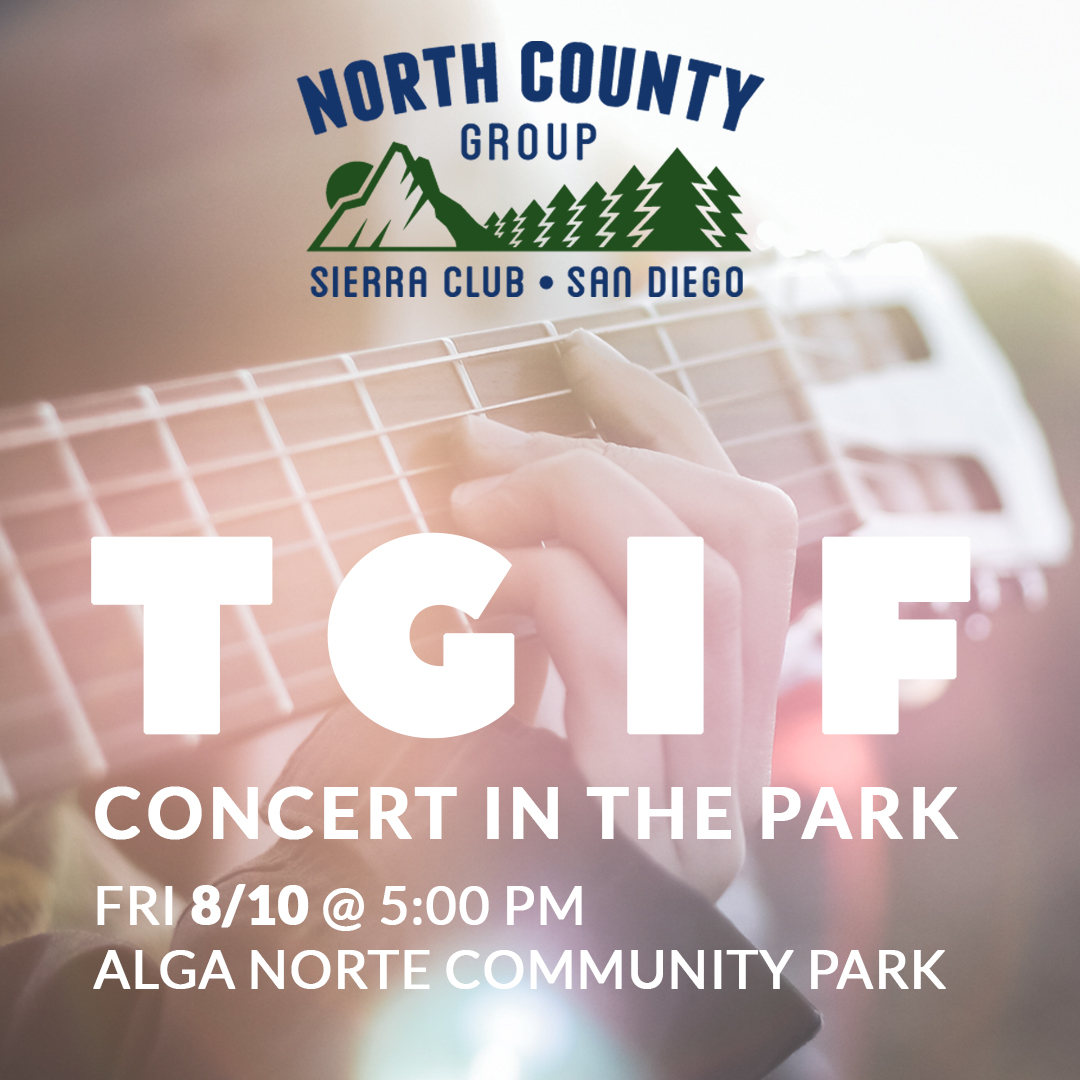 "…dirty, organic California soul with heart, music that grabs you by the collar, pulls you to your feet."
The perfect good vibes to kick your weekend off right! Come unwind with us Friday 8/10 @ 5:00 PM for our TGIF Concert in the Park. You bring a potluck dish to share, Orgone will provide the jams.
We will save a space at the concert for our group. Due to popularity of these concerts, please plan to arrive early.
PARKING:
Free Shuttle Service from 4:30-9:00 p.m. from Arrowhead Insurance Group (Business Park) 2458 Campbell Place
Carlsbad TGIF Concerts allows alcohol during the concerts.  Please drink responsibly.